Build-A-Bear Jonas Dog:

Julie Vineyard said...
I think the dogs are adorable!

A pair of glasses from EyeBuyDirect.com:

peg42 said...
My favorite are the Eyre frames. Really nice selection to choose from too. Thanks so much.

Ben 10: Alien Swarm Posters:

clenna said...
I follow

Danetta said...
I follow on Twitter as talonsmom731
talonsmom731 at gmail dot com

LuvnLife00 said...
email subscriber

Karen said...
....AND I linked back to this on Facebook.


sarah061008 said...
Ben 10 is my son's favorite cartoon!


$25 Macys G/C ~ 2 Winners

Bella said...
I tweeted here: http://twitter.com/MyBellaMia/status/5671016868

~JEWEL~ said...
Tweet

http://twitter.com/Nankani/status/5674893520


Firsts Origins of Everyday Things that Changed the World

dvice said...
I think my sister would like it


Assortment of Beauty Products

Mama Hill said...
I love the mineral makeup!

Jillian Michaels' Wii Game and a Wii Fit Plus Board

kal said...
I love that I can do this in my house, whenever I want to. Thanks!


EMAIL ME BY TUESDAY WITH YOUR ADDRESS :)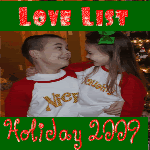 We would love for you to link to our Love List :)
Display our Love List button on your blog and receive an extry entry in ALL of our giveaways!
Just leave a comment on EACH giveaway saying you have our Love List Button!!